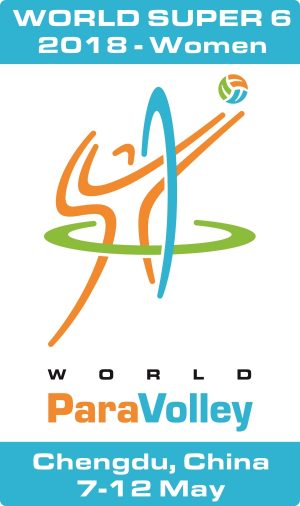 China wins the  2018 Women's World Super 6!!!

In what was by far the best match of the competition, China defeated Russia in the gold medal match at the 2018 women's World Super 6.  It was a true battle right to the end with the hosts taking the gold 3-2 (29-27, 25-12, 27-29, 18-25, 15-13).  It could not have been closer!
The final match was played in front of a full house, and it was also presented on CCTV1 in China to a reported viewership of 1.44 million people!
Ukraine defeated Japan 3-0 (25-13, 25-12, 25-18) to take home bronze, and Indonesia defeated Kazakhstan 3-0 (25-23, 25-17, 26-24) to win fifth place.
---
View competition photos and other info…
Follow World ParaVolley

Follow ParaVolley Asia Oceania


WEB
---
This page contains all you need to know about the 2018 World ParaVolley Women's World Super 6 . Here you will find:
Competition schedule
Match reports
Links to daily reports
---
COMPETITION SCHEDULE – RESULTS – REPORTS
Participating Teams

CHINA
INDONESIA
JAPAN
KAZAKHSTAN
RUSSIA
UKRAINE
---
Final Competition Standings
Best Players – Dream Team

Best Server – Tatiana Ivanova – #1 Russia
Best Receiver – Anissa Tindy Lestary – #7 Indonesia
Best Setter – Gong Bin – #6 China
Best Spiker – Tang Xuemei – #1 China
Best Blocker – Satoko Kikuchi – #9 Japan
Best Defender – Olga Arbatskaia – #8 Russia
Most Valuable Player – Elina Bezprozvanna – #7 Ukraine
---
---
Day/Date
Time
Match
Result
Mon 7 May

9h00
RUS v CHN
0-3 (22-25, 23-25, 14-25)
Mon 7 May
 10h30
 UKR v INA
3-0 (25-15, 26-24, 25-21)
Mon 7 May
 14h00
 JPN V KAZ
3-0 (25-15, 25-16, 25-12)
Mon 7 May
 15h30
 CHN V INA
3-0 (25-6, 25-9, 25-3)
Monday May 7th
Match Photos (Facebook)
Daily Bulletin #3
Tue 8 May
9h00
 INA v JPN
0-3 (15-25, 14-25, 8-25)
Tue 8 May
10h30
 KAZ v RUS
0-3 (9-25, 18-25, 4-25)
Tue 8 May
14h00
 CHN v UKR
3-0 (25-19, 25-10, 25-10)
Tue 8 May

15h30
 RUS v JPN
3-0 (25-14, 25-7, 25-23)
Tuesday May 8th
Match Photos (Facebook)
Daily Bulletin #4
Wed 9 May

 9h00
UKR v RUS
0-3 (14-25, 10-25, 22-25)
Wed 9 May

10h30
 INA v KAZ
3-1 (25-23, 25-8, 23-25, 25-19)
Wed 9 May

14h00
 CHN v JPN
3-0 (25-12, 25-12, 25-9)
Wed 9 May

 15h30
 UKR v KAZ
3-0 (25-16, 25-17, 25-19)
Wednesday May 9th
Match Photos (Facebook)
Daily Bulletin #5
Thursday May 10th
Day Off
Fri 11 May

9h00
JPN v UKR
0-3 (17-25, 19-25, 29-31)
Fri 11 May

10h30
 RUS v INA
3-0 (25-8, 25-12, 30-28)
Fri 11 May

14h00
 KAZ v CHN
0-3 (8-25, 9-25, 6-25)
Friday May 11th
Match Photos (Facebook)
Daily Bulletin #6
Sat 12 May

9h00
INA v KAZ
5th / 6th
3-0 (25-23, 25-17, 26-24)
Sat 12 May
 10h30
 UKR v JPN
Bronze
3-0 (25-13, 25-12, 25-18)
Sat 12 May

14h00
 CHN v RUS
Gold
3-2 (29-27, 25-12, 27-29, 18-25, 15-13)
Saturday May 12th
Match Photos (Facebook)
Final Bulletin
---
OTHER LINKS
Paralympic Sport A-Z: Sitting Volleyball – VIDEO
Sitting Volleyball Rules – World ParaVolley
Sitting Volleyball Page – International Paralympic Committee
VolleySLIDE – World ParaVolley's sitting volleyball development page:
Anti-Doping – World ParaVolley