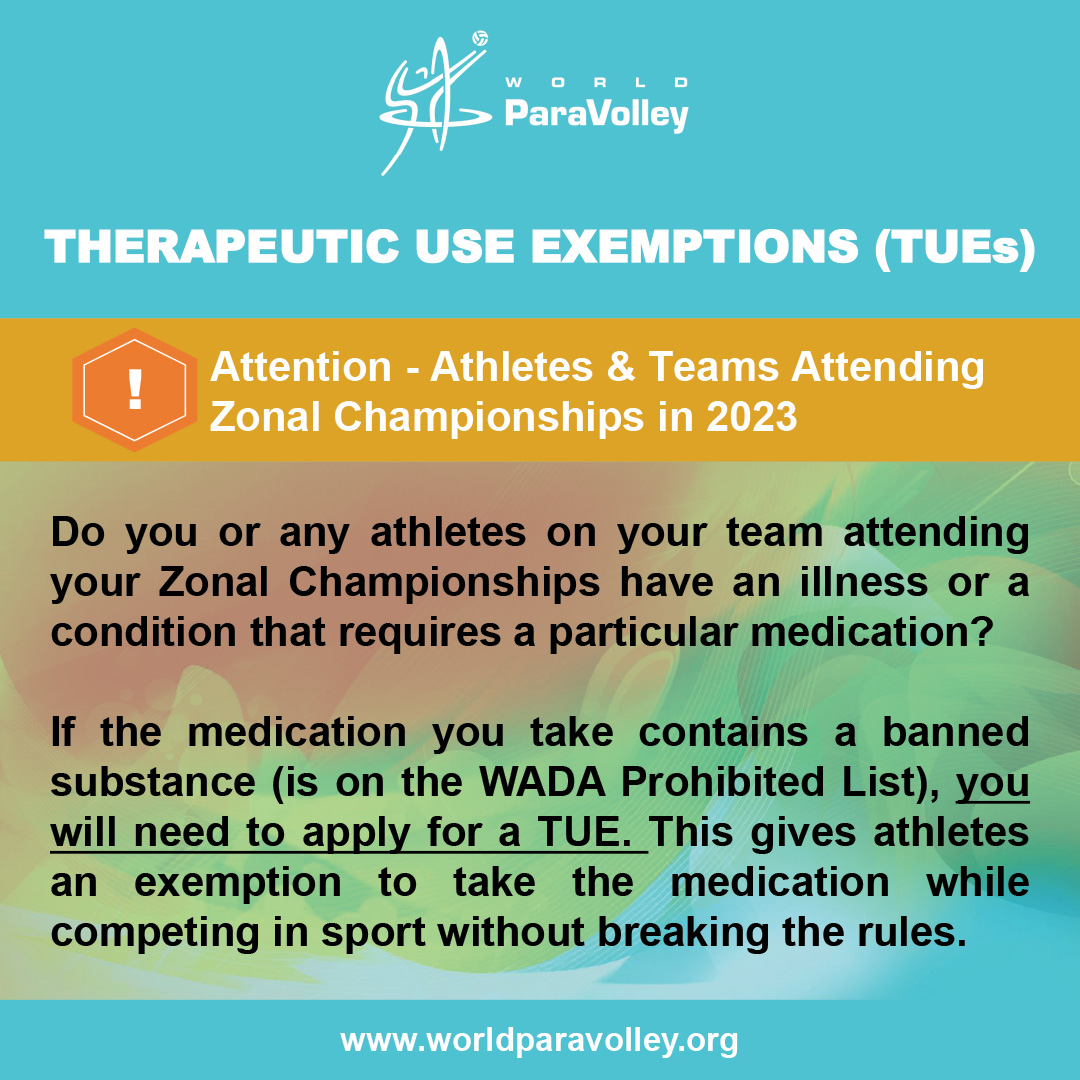 The World ParaVolley Medical Commission has released the Therapeutic Use Exemptions (TUEs) infographic for all athletes and teams attending in this year's Zonal Championships, which is part of the Paris 2024 Paralympic Games qualification pathway.
The infographic provides the complete guidelines in accordance with the WADA policies on Therapeutic Use Exemptions.
Click on the infographic to download the document in pdf format.