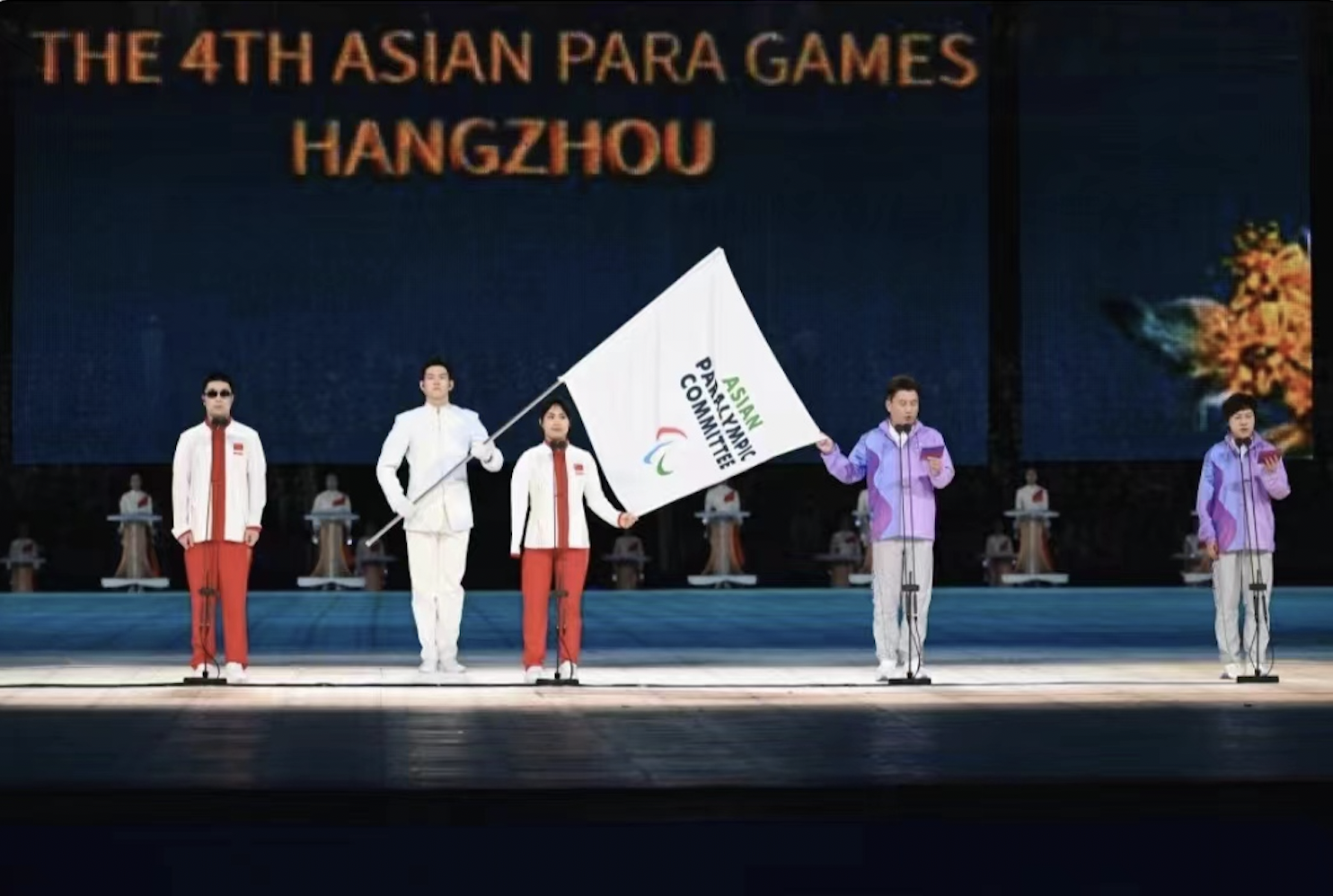 Hangzhou, China, October 22, 2023 – Representatives of sitting volleyball were called upon to participate in the Opening Ceremony of the 4th Asian Para Games Hangzhou 2022 held on Sunday evening at the Hangzhou Olympic Sports Centre Stadium.
Xia Xin, one of the International Technical Officials serving as referee in sitting volleyball, was selected to recite the Judges' oath, along with Aquatics official Chen Ran.
"When I stood in the center of the stadium, I felt very excited," Xia said, as he faced the multitude of spectators in Binjiang District's sports mega-structure known as the "The Big Lotus."
"For me, it is a great honor. Meanwhile, it also represents the honor of the entire volleyball event, of the sitting volleyball event , and of our entire team of sitting volleyball referees," said Xia.
"It also shows that our country accords great importance to para sports, including sitting volleyball. It also reflects the very basic humanistic care for the differently-abled," he added.
Later, three-time Paralympic gold medalist Zheng Xiongying represented the sport as one of the torchbearers during the symbolic lighting of the cauldron. As a current member of the operations team of the Hangzhou Olympic Sports Centre Stadium, she now pays it forward to differently-abled athletes as she knows their needs fairly well.
"I used to benefit from the services of thousands of volunteers. Now I want to return the favour," Zheng told eHangzhou in an earlier interview.
Photo: Hangzhou Asian Para Games Organizing Committee