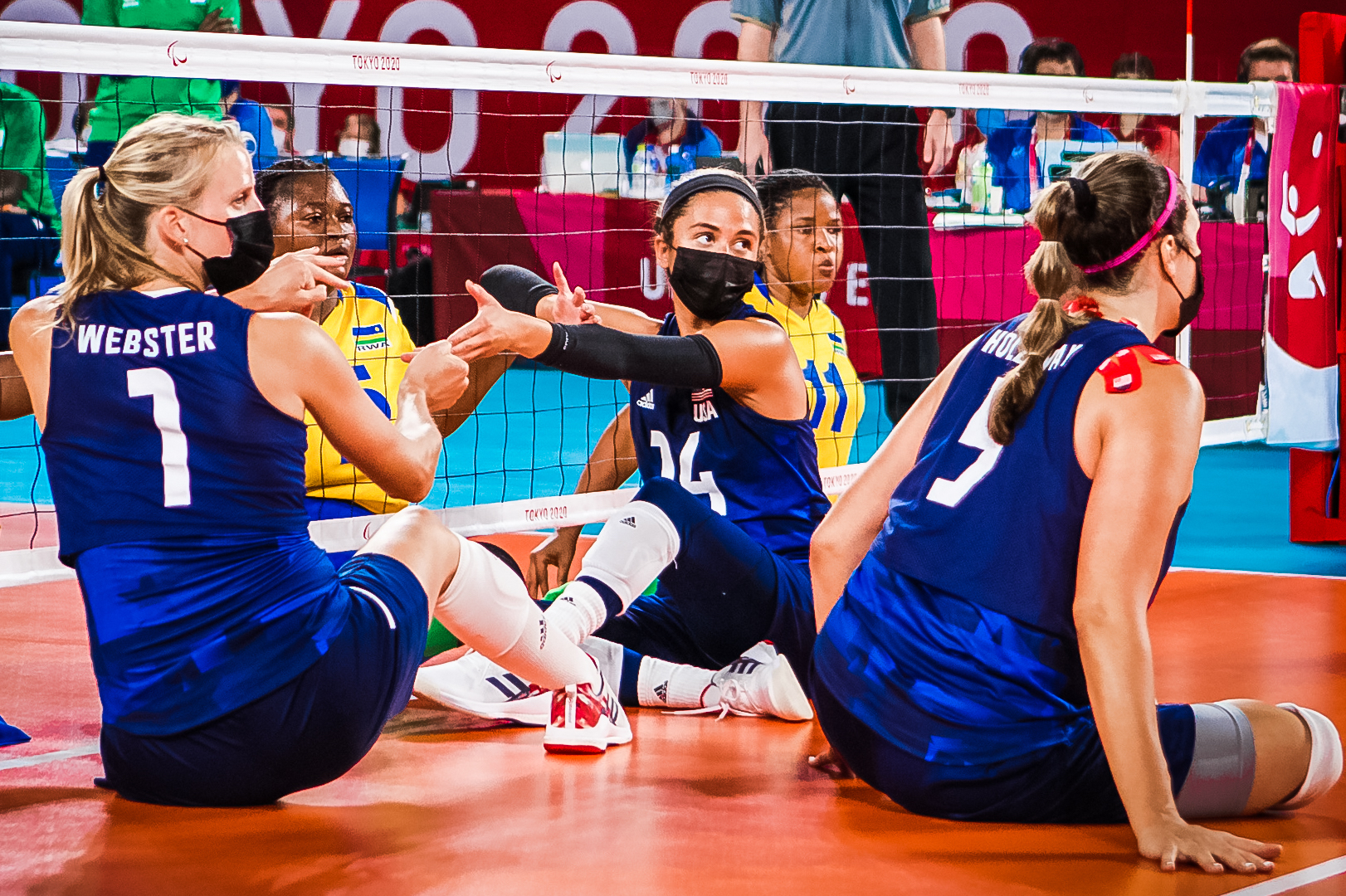 United States setter Kaleo Kanahele Maclay has been involved in sports all her life. She played a wide range of sports like gymnastics, basketball, softball and volleyball, which is the driving force of her successes in life.
"I think they all have their own space in my life. They were really fun and enjoyable, but sitting volleyball was the place I got to be me," the Rio 2016 gold medallist said.
I wasn't trying to be like every other athlete, I wasn't trying to jump like other athletes. In sitting volleyball, I get to be the best version of myself. And I think that's being a pretty great athlete. I love sitting volleyball and this is literally my life and a part of me that I'm so thankful to have.
She juggles being a world-class athlete, mother and business owner. And while it is easy to act all three roles when she is in the country, it is so much different when she has to compete overseas. But she pointed out that she has a great support system – her family.
View this post on Instagram
"We did a lot of preparation with our son, with Duke, and having him make a calendar and mark off the days I will be gone, which can always be difficult, but they are the most supportive people in my life and I literally don't think I can do this without them. So when I think when I'm here, they're a unit together. It's so great to be supported by them."
Maclay, regarded as one of USA's key players, looked at top of her form in her third Paralympic Games appearance.
At Tokyo 2020, Maclay and her teammates will have another shot at a Paralympic medal after they play in the semifinals on Friday, September 2.
View this post on Instagram
After winning against Rwanda on the first day, USA dropped their match against their Rio 2016 gold medal match rivals China. They showed great team spirit in their next encounter with RPC and recovered with a straight-set win to secure the final four spot.
"Our team shines through adversity. I think we've seen it over and over again together, when things get hard we come closer.
"After the loss against China, it just brought us closer together and we knew the energy that we had to bring to the match has to be high to keep our spirits high to fight through.
"Everyone plays their part and the energy they bring on the court."