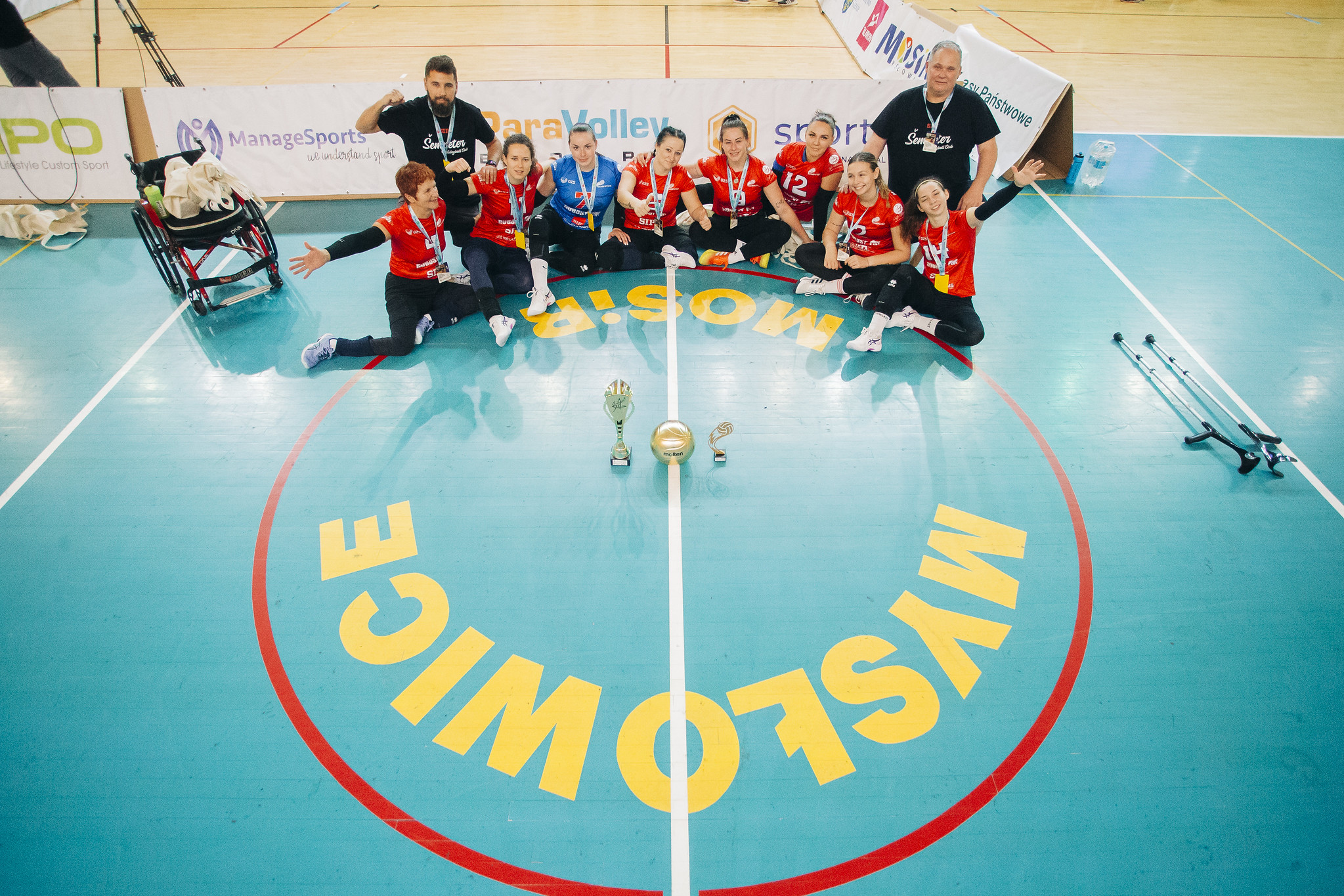 Robust Šempeter of Slovenia became the first back-to-back champions of the Women's EuroLeague on Sunday, following their 3-1 (22-25, 25-18, 25-18, 25-15) win against Kyiv Ukraine in the final at Mosir Sports Hall in Myslowice, Poland on Sunday. Italy's Dream Volley Pisa clinched bronze after beating Hungary's Mozdulj Mozgás Sport 3-0 (25-16, 25-15, 25-18).
Robust Šempeter completed their undefeated run in the tournament with six victories to win their second straight title, while Kyiv Ukraine finished with a 4-2 record, suffering both losses to the defending champions.
Kyiv prevailed in some of the crucial moments in the opening set, when they snatched the lead at 15-13. The Ukrainian side did not allow the defending champions to make a comeback in the set and closed the set in their favour 25-22.

The Slovenians responded with a 6-2 run in the second set, but the Ukrainians reduced the lead to within two markers at 17-15. However, Robust Šempeter managed to keep the lead and level the match with the second set win.

Both sides showed great resilience to start the third set, resulting to a tied score of 8-all, but later on, the Slovenian side gained momentum and the edge to take the set 25-18.

Kyiv had a good start in the fourth, but Šempeter Robust got their rhythm back to secure match victory at 25-15.

Lena Gabršček, who won MVP honours in the tournament, top scored for Šempeter Robust in the final with 24 points, while Oleksandra Podliesna of Kyiv Ukraine made 19 markers.


In the bronze medal match, Dream Volley Pisa and Mozdulj Mozgás Sport played an intense first set with the scores levelled at 10-all and 13-all. However, with the Italians' great attacking game broke the defence their opponents to triumph in the first set 25-16.

The Italians never looked back and paced their way to win the next two frames 25-16 and 25-18 and secure the bronze medal.

Sara Cirelli scored 21 points for Dream Volley Pisa, outscoring rival Viktoria Werkman who made 13 on a losing effort.

Para Volley Silesia of Poland settled for a fifth-place finish after beating Bosnia and Herzegovina's KSO Bosna Zenica 3-0 (25-20, 25-12, 25-19).

Final Standings
Robust Šempeter (SLO)
Kyiv Ukraine (UKR)
Dream Volley Pisa (ITA)
Mozdulj Mozgás. Sport. (HUN)
Para Volley Silesia (POL)
KSO "Bosna" Zenica (BIH)