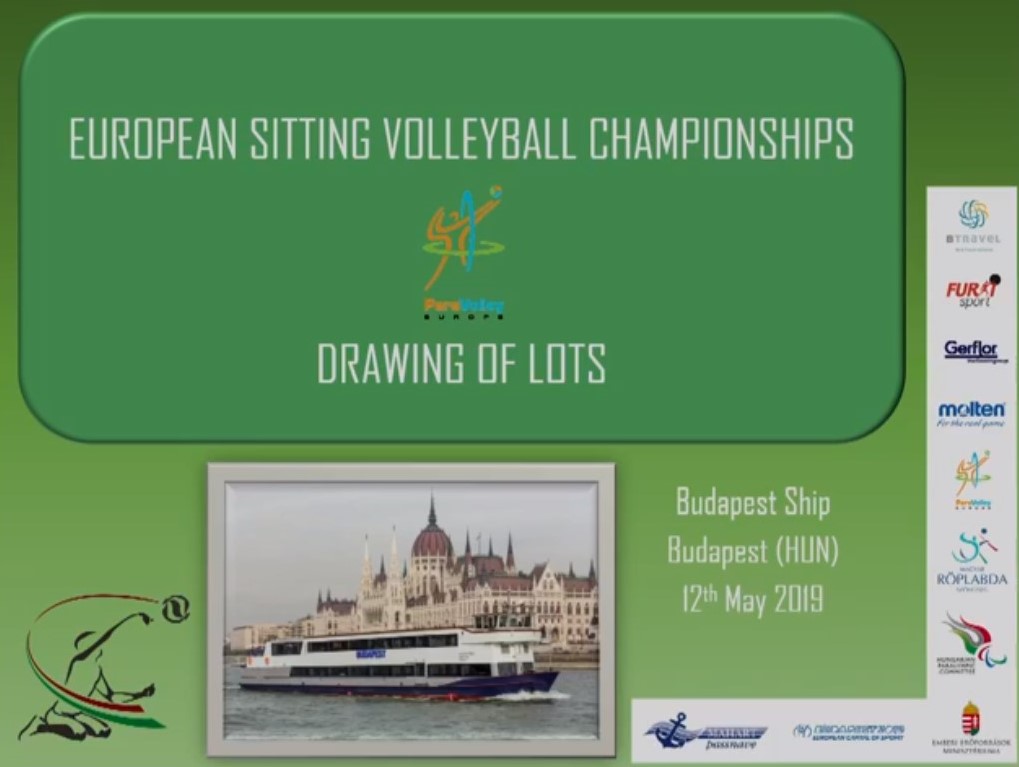 Budapest, Hungary, 12 May 2019 – The Drawing of Lots for the 2019 Sitting Volleyball European Championships, which will run from 15 to 20 July in Budapest, took place on Sunday.
Men's European Championship:
• Pool A: Hungary, Germany, Ukraine, Latvia, Serbia, Lithuania.
• Pool B: Russia, Poland, Bosnia & Herzegovina, The Netherlands, Croatia, Turkey.
Women's European Championship:
• Pool A: Hungary, Slovenia, Croatia, Germany.
• Pool B: Russia, Finland, Ukraine, Italy, Great Britain.
A full match schedule of the competition is expected to be released during the coming week.
Pool matches will be held 15-17 July, followed by quartefinals on the 18th and semifinals on the 19th, before the European Championships culminate with the finals on 20 July.
The draw was held on the cruise boat 'Budapest', moored on the banks of the Danube, showcasing the beautiful vistas of the Hungarian capital.
Speaking ahead of the draw on Sunday, ParaVolley Europe president Branko Mihorko stressed the importance of this year's European Championships, following the introduction of a Group B as of next year to allow all European nations to participate. He expressed the hope that this will also allow new nations to join the movement and help Sitting Volleyball grow across the continent.
Read more on the competition website