The sitting volleyball tournament at the Tokyo 2020 Paralympic Games will begin on August 27 and will run until September 5 at the Makuhari Messe Hall A.
The men's competition has been featured in each of the 11 Paralympic Games since its debut in 1980, while the women's competition started in 2004.
Here are some statistical figures of sitting volleyball at the Tokyo 2020 Paralympics.
15,000 – Sitting volleyball athletes in more than 80 countries, according to World ParaVolley, the sport's governing organisation.
188 – Sitting volleyball athletes competing at Tokyo 2020, on eight women's teams and eight men's teams.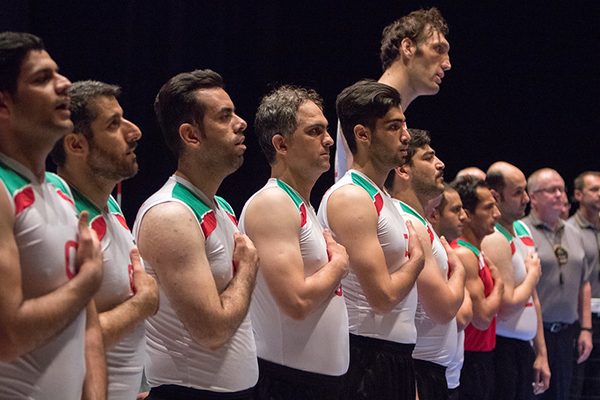 8 – Medals won by Iranian men's team (six golds, two silvers), the most by any NPC. Iran are currently ranked No.1 in the world, followed by Brazil, Egypt and Bosnia Herzegovina.
6 – Players on the court at any time, including the libero, a defensive player who wears a different colour uniform and plays in the back of the court.
5 – Paralympic Games in succession when the men's gold medal match has been contested between Iran and Bosnia and Herzegovina. Iran has won three golds (Sydney 2000, Beijing 2008 and Rio 2016), and Bosnia and Herzegovina two (Athens 2004 and London 2012)
4 – Times the USA women's team has been in a medal match in the Paralympics, which is every time since the sport was introduced. The team won gold in Rio 2016 for the first time.
3 – Gold medals for the Chinese women's team in the Paralympic Games. The Chinese men's team has not won any medals at the Paralympics.
2.46 – Height in metres (8 feet 1 inch) of Morteza Mehrzadselakjani (IRI) the tallest athlete at the Paralympic Games and the joint second tallest man in the world. From a sitting position with his arm outstretched, Mehrzad can spike the ball from a height of 2.30m (7.5 feet), requiring opposing teams to completely rethink their defensive strategies.
2 – Classes of ability – VS1 (impaired) and VS2 (less impaired). Teams can have up to two VS2 players on the roster, but only one VS2 player on the court at any time.
Statistics provided by OIS