Italy and Slovenia clinched the first two quarterfinal berths after their undefeated runs in the 2023 Sitting Volleyball Women's European Championship at Palamare Valeter Vicentini on Thursday.
The Italians and Slovenians held on to their perfect records after four days of pool play, topping it with straight-set victories over Hungary and France, respectively.
Francesca Bosio (14) and Giulia Aringhieri (12) made double-digit scoring outputs to lead the way for the hosts to post a 3-0 (25-13, 25-10, 25-15) win over Hungary, while triple double-digit efforts from Valentyna Brik (16), Suzana Ozepek (11) and Jana Ferjan (11) steered Slovenia's 3-0 (25-11, 25-11, 25-16) win over France.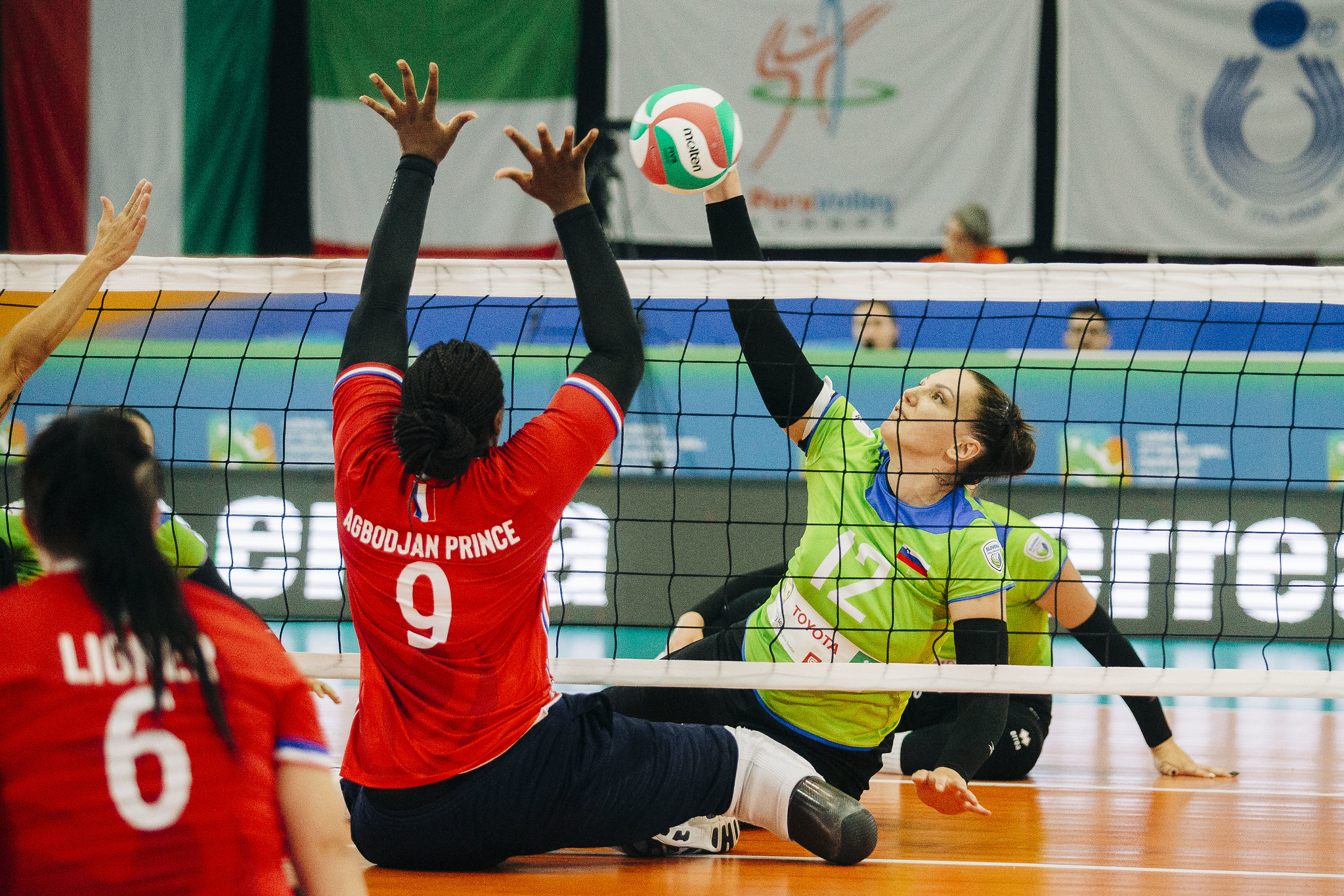 Germany, Ukraine and Hungary also advanced to the quarterfinals. The Germans and the Ukrainians finished second in their pool, while Hungary placed third in Group A with two wins.
The remaining three quarterfinal spots will be confirmed on Friday morning. Poland and Great Britain will play their final pool match in Group B at 09:15 local time to determine the third- and fourth-place rankings.
The third-ranked team will face Germany in the quarterfinal at 18:00, while the fourth-ranked squad will meet Italy at 18:15.
The winner in Group A's final pool match at 09:30 between Croatia and Türkiye will face hosts Italy in the quarterfinal at 18:15. Ukraine and Hungary's quarterfinal match is scheduled at 16:00.
Photos: © ParaVolley Europe