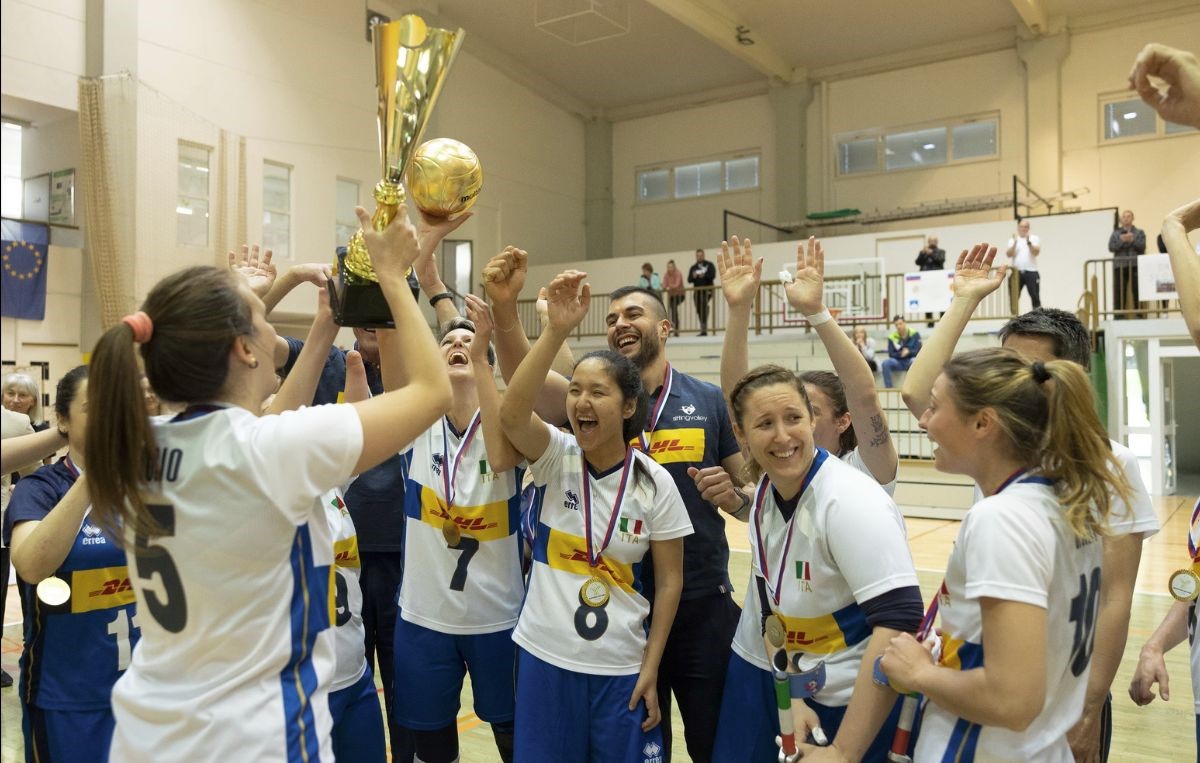 Italy defended their PVE Golden Nations League Women title with a 3-0 (25-14, 25-19, 25-22) victory over Ukraine in the final and Slovenia clinched bronze with a 3-0 (25-23, 25-21, 25-20) win over Germany on Sunday, capping off the three-day tournament.
Sara Cirelli earned MVP honours for her performance, leading Italy to back-to-back gold medals in the tournament. They finished the tournament in Sempeter undefeated, extending their winning streak across all Golden League editions to nine matches and dropping only a single set on the way.

Ukraine still showed an impressive performance in this tournament despite missing last year's competition due to the war. Ukraine played a total of five matches, where they prevailed over Germany, Slovenia and Poland, and lost two matches to Italy in the preliminary round and the final.
Hosts Slovenia are the only country to have been on the podium in all three editions so far of the Golden Nations League, previously winning bronze in 2021 and silver in 2022. In the current edition, they won both their opening pool play matches but lost the next two matches to Ukraine and Italy. The home team bounced back on the third day, securing the bronze medal with a straight-set win over Germany.

Germany dropped both their opening day matches in tie-breaks to Ukraine and produced a win over Poland the next day. Germany placed fourth after suffering two more losses on the third day. Poland, who remained winless, ranked fifth overall.

Final Standings
Italy
Ukraine
Slovenia
Germany
Poland