Handling defeat is never easy, but facing it twice in a row, especially at the Paralympic stage, is tough and heartbreaking for any athlete.
Outside hitter Gilberto Lourenco da Silva or Giba had seen Brazil's rise in men's sitting volleyball since he was a member of the Brazilian team that played at the Paralympics for the first time in Beijing. The Brazilian men's team finished sixth overall in 2008, then improved one place up in the next two editions – fifth at London 2012 and fourth at Rio 2016.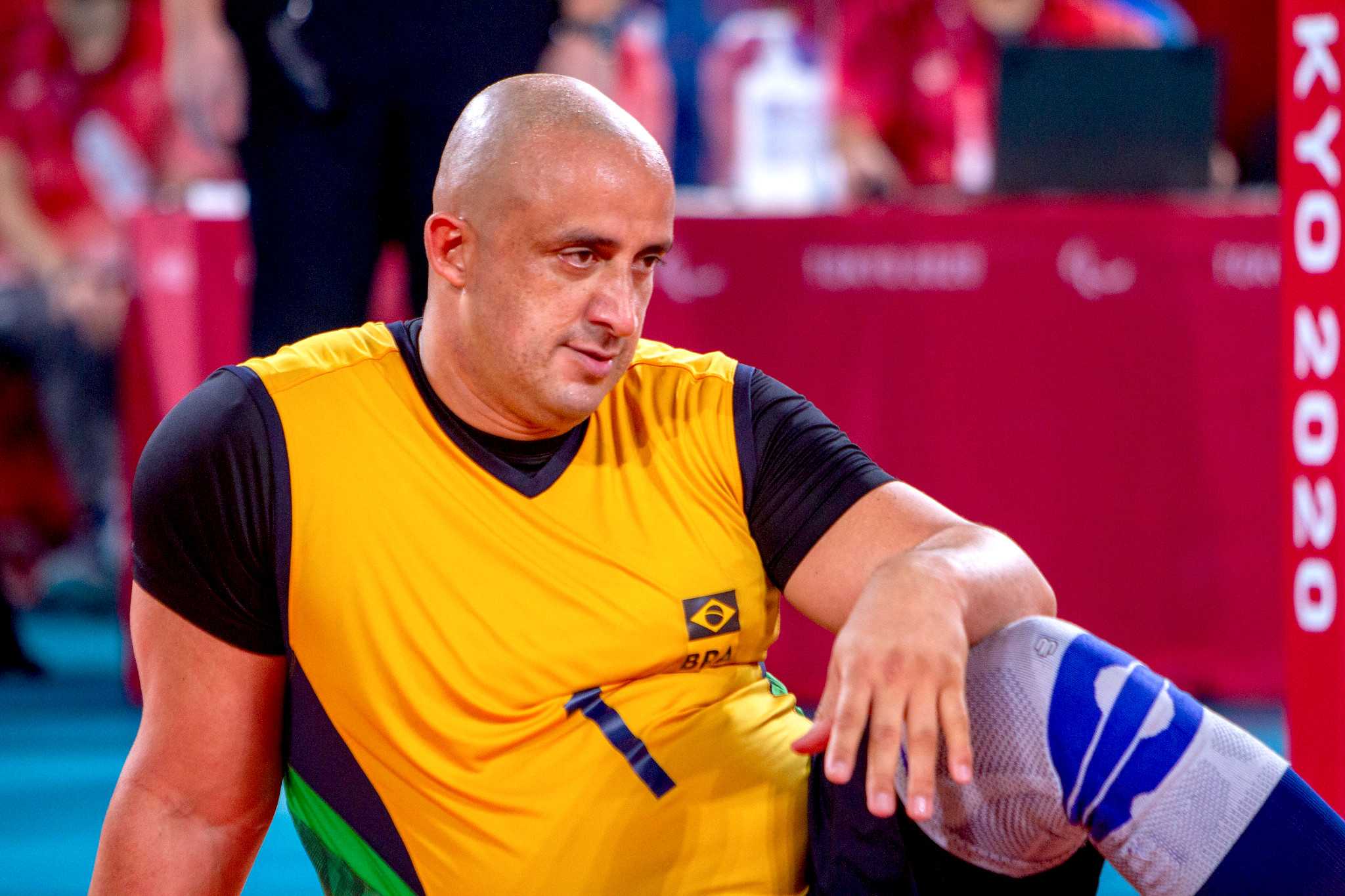 At Tokyo 2020, they made it again to the semifinals, but lost to eventual silver medallists RPC. They had the chance to improve their record with the bronze win, but conceded in four sets to multi-medallists Bosnia and Herzegovina.
Giba has that strong grasp of the imminence of defeat in sports and he has that realisation well-handled with grace, honour and an even greater will to overcome life's hardships.
"With everything I went through this year, diagnosed with thrombosis (a blood clot), losing my father and sister to COVID, not training for three months, for me this is not a particular disappointment," Giba said.
"Of course the guys and I wanted a Paralympic medal but for me to be able to come here and help my team is enough for me to be proud of."
Facing an experienced team like Bosnia and Herzegovina is a tough task after all for Brazil. But giving the two-time gold medallists a scare in the first set was a big feat and a leap forward for the South American squad.
"Bosnia are multi champions and have a lot of years together. We knew it was going to be a really tough match. Our team fought until the end but had a bit of anxiety, but we can leave with our heads up high," he said.
"We got that taste of being able to make it but I think that we laced a little bit of urgency – that hunger to get a Paralympic medal. It's not an excuse but we're lacking a bit of that experience.
"But we are improving and to make it to the semifinal in the way we did is something we should be proud of. To face a team like Bosnia the way we did is not possible for everyone."
Now it brings an optimistic perspective for the future.
"To be able to beat your opponents you need to play a lot against them. We hadn't played against them since 2018 but hopefully this pandemic madness will end soon and we can have more international competitions," the 42-year-old said.
"We've already been vice world champions (in 2014) beating Iran (in the semifinal) and now we've got a bit more of a taste of what is to come, that is changing up there.
"I think it can change for next year's World Championship. Brazil need to be in the final. I'm telling the boys, 'we need to be at the party', and the party is the final."
Follow Gilberto da Silva:
Facebook