Bangkok, Thailand, June 9, 2019 – Bangkok has been offering athletes and fans a stage for many high-profile sports events, and this time, the Thai capital paves the way for ParaVolley athletes and fans to revel at the 2019 ParaVolley Asia Oceania Sitting Volleyball Championships.
The stage is set for the week-long tournament as the Asian zonal championships send a powerful force of teams into action at the famed Huamark Indoor Stadium from June 10 to 15.
Seven men's teams from Cambodia, China, Iran, Japan, Kazakhstan, Korea and Thailand, and three women's teams from China, Japan and Korea will compete this year for the titles.
Speaking at the general technical meeting on Sunday night, PVAO president Lu Cailiang expressed his gratitude to the organisers and wished the teams in their bids for the title.
"I would like to thank the local organising committee for hosting this championship," Lu said. "I wish all the teams successful completion of their tasks to earn good results here in Bangkok."
In 2017, China defeated Japan in straight sets to claim the women's gold medal. The Chinese team dominated all their oppositions that year with an incredible sweep of their five matches. The Iranian women took bronze, following their straight-set triumph over Kazakhstan.
Iran conquered the men's title with a match sweep of Kazakhstan, dropping only one set in the tournament, then Iraq routed China in four sets to secure third place. Japan and Sri Lanka finished in fifth and sixth places, respectively.
Meanwhile, Bangkok is set to light up in celebration of the exciting line-up of activities and matches, starting with the opening ceremony on Monday at 9:00 local time. Iran and Cambodia will play in the opening match at 10:30.
The teams have a tough mission to complete at the 2019 PVAO Sitting Volleyball Championships as this tournament is part of the qualification process, where the winners will get a spot at the Tokyo 2020 Paralympic Games.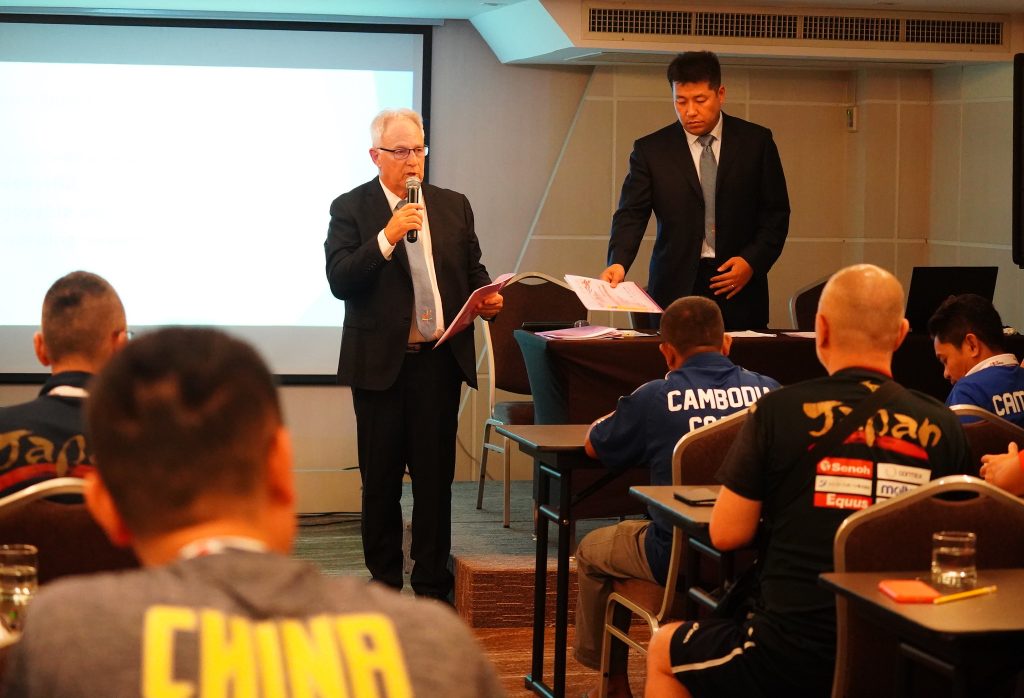 "I would like to thank the Local Organising Committee for their hard work in organising the ParaVolleyball Asia Oceania Zone Championships – Thailand's first international sitting volleyball competition," technical delegate Glenn Stewart said.
"To the teams that have been preparing so hard for this competition, I wish you all the best and I also wish good luck to the successful teams who will gain a spot at the Tokyo 2020 Paralympics as a result of this competition."