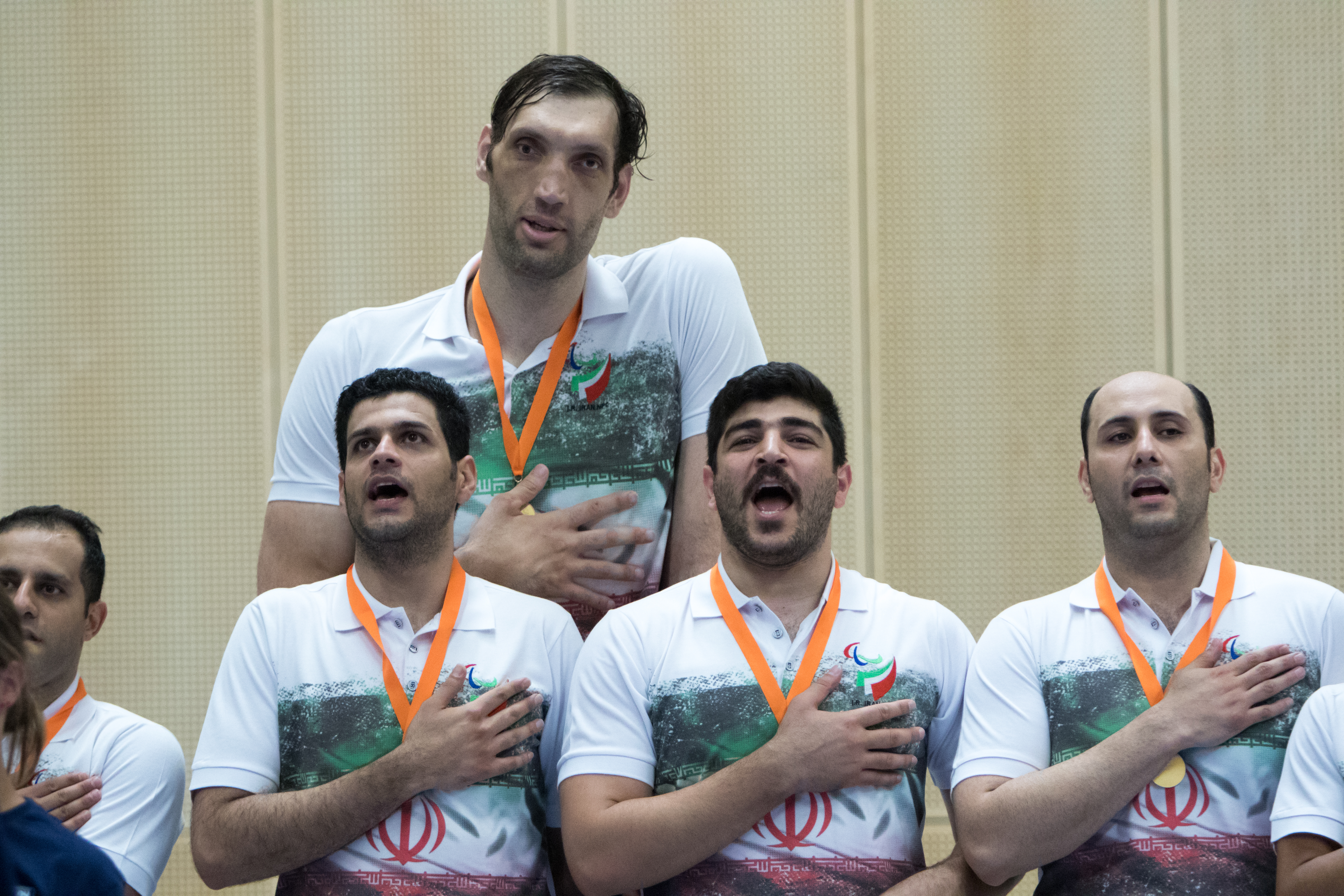 The Chinese women's and Iran men's team maintained their dominance of the Asian Para Games Sitting Volleyball competition by claiming gold in the 2018 edition on Thursday.
Both teams had won each of the two previous editions of the tournament in 2014 and 2010 and this year it was no different.
Women's title
China, the World Championship bronze medallists and Rio 2016 silver medallists, were at their dominant best, wrapping up an impressive tournament with a 3-0 (25-13, 25-17, 25-16) over Iran in the final.
The world No 2 were the hot favourites to win gold having beaten Iran 3-0 (25-15, 25-12, 25-15) in the Asian Para Games Sitting Volleyball final four years ago while the two teams also met at the 2018 World ParaVolley Sitting Volleyball World Championships in July with China winning their pool game 3-0 (25-15, 25-17, 25-18) before going on to finish third while Iran finished ninth.
And no one got really close to China at these Asian Para Games as they didn't drop a set during the whole tournament. The 25-17, 25-16 set scores in the final were the most points conceded during the event.
China now have three straight gold medals to their name while Iran leave with two silvers and a bronze in 2010.
Earlier, Japan beat Indonesia 3-1 (25-17, 19-25, 25-17, 25-11) for the bronze medal to add to their 2014 bronze and 2010 silver.
Men's tournament
In the men's competition Iran were also at their impressive best, keeping the Asian Para Games title in their locker cabinet with a 3-0 (25-16, 25-14, 25-15) win over China.
The world No 1 were also hot favourites having beaten China 3-0 (25-12, 25-20, 29-27) in the final four years ago and by a 3-1 scoreline in 2010 while in pool play at this tournament, Iran beat China 3-0 (25-18, 25-12, 25-15) on Tuesday.
And so the final proved to be the case with the Paralympic and world champions also going through the tournament without dropping a set.
Earlier in the day, Kazakhstan won their first ever Asian Para Games Sitting Volleyball bronze medal by beat Iraq 3-0 (25-22, 25-22, 25-19). It was a repeat of the bronze medal match four years ago, which Kazakhstan, who finished sixth in 2010, managed to reverse this time.
All eyes will now be on the 2019 Asian Oceania Championships to see who will claim a qualification ticket to the Tokyo 2020 Paralympic Games with Iran (men) and hosts Japan (both genders) having already qualified.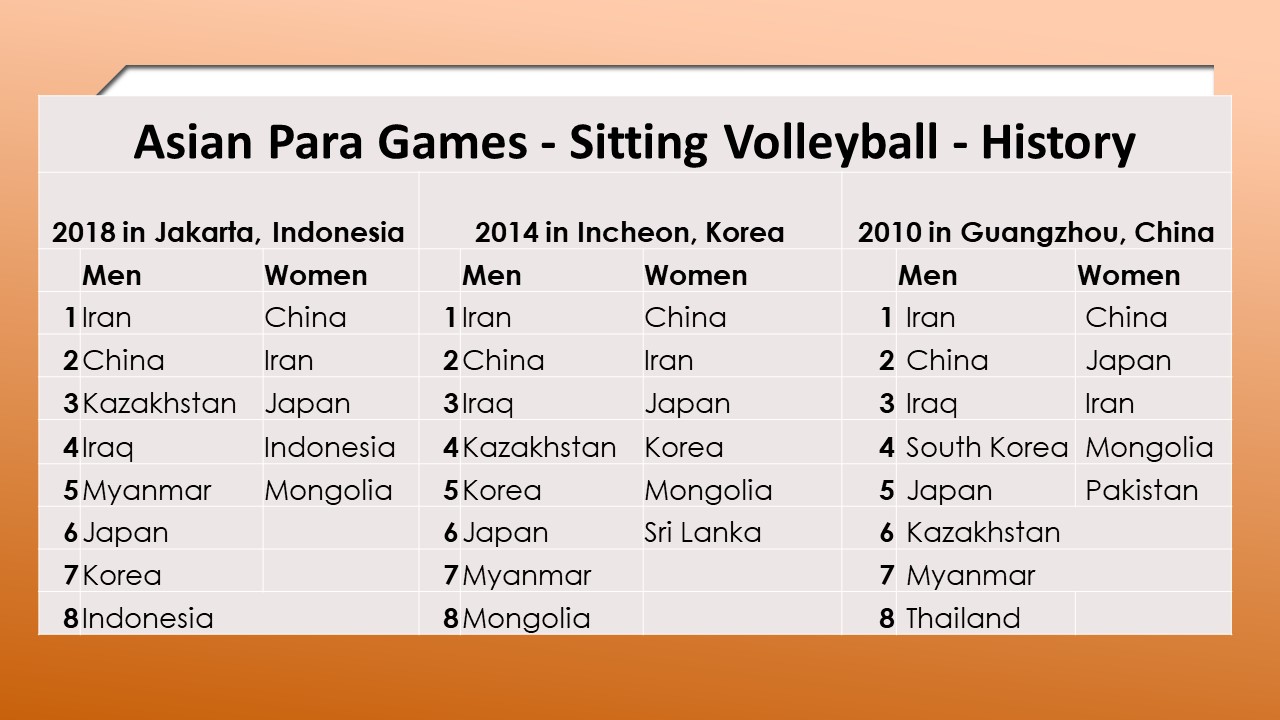 ---
Photo 1: Morteza Mehrzadselakjani and the Iranian men's team didn't drop a set the whole tournament
---
Quick Links
World ParaVolley Asian Para Games Sitting Volleyball webpage
2018 Asian Para Games official website
Tokyo 2020 Paralympic Games Qualifying Process
Video on Demand – Asian Para Games 2018
Video on Demand – International Paralympic Committee