Highlights from the history of standing volleyball
Kwok Ng, PhD
World ParaVolley Chief Historian
It has been 10 years since the last standing volleyball World Cup, in Cambodia 2011. For this year's World ParaVolley Day, we celebrate the multitude of contributions by some great people to the standing volleyball discipline of ParaVolley. Their involvement in the sport has been tremendous over several decades and as part of the history project of World ParaVolley, it was important to trace the history of standing volleyball. Unlike sitting volleyball, where the game was adapted and obvious to see a difference in sports, from the untrained eye, standing volleyball looked no different from any other form of indoor volleyball. This has made the tracing of the history quite difficult, not least the passing of some key people involved in the beginnings of the sport, has led to some difficulties to answer some of the questions that I would have liked to have asked.
After interviewing and reading of documentation, much of the history points to the beginnings with Len Softly in Great Britain. Standing volleyball was played by amputees and records show an international match between Germany and Belgium in 1966 as possibly the first international standing volleyball game. The small competitions continued on in the days where parasport organisations did not exist, although in 1973 nine nations came together for a World Championships in Linz, Austria. In 1976, standing volleyball was included in the Toronto Paralympics Games with four teams.
One of the main features in standing volleyball was the creation and implementation of a sport classification system. This was the first of its kind to allow teams to play with athletes with different types of impairments together. A points-based classification system was created where each athlete was assessed and given a number of classification points. Each team had to field a minimum of 13 points on the court during the game.
Figure 1. 1st version of ParaVolley classification system.  Picture courtesy of Pieter Joon.
International competitions with both sitting and standing volleyball were common in the years that followed the 1976 Paralympics, such as the 1983 World Championships in Delten (NED), 1984 Paralympic Games in New York (USA), 1985 European and World Championships in Kristiansand (NOR), 1988 Paralympic Games in Seoul (KOR), 1989 World Championships in Las Vegas (USA), 1991 European Championships in Nottingham (GBR), 1992 Paralympic Games in Barcelona (ES), 1994 World Championships in Bottrop (GER), 1996 Paralympic Games in Atlanta (USA), 2000 Paralympic Games in Sydney (AUS), and the 2006 World Championships in Roermond (NED).
There were also several international competitions featuring only standing volleyball and these were utterly spectacular events. The last three world cups were held in Cambodia where there were several thousands of spectators watching the televised Finals, even years after the announcement that standing volleyball was no longer part of the Paralympic Programme.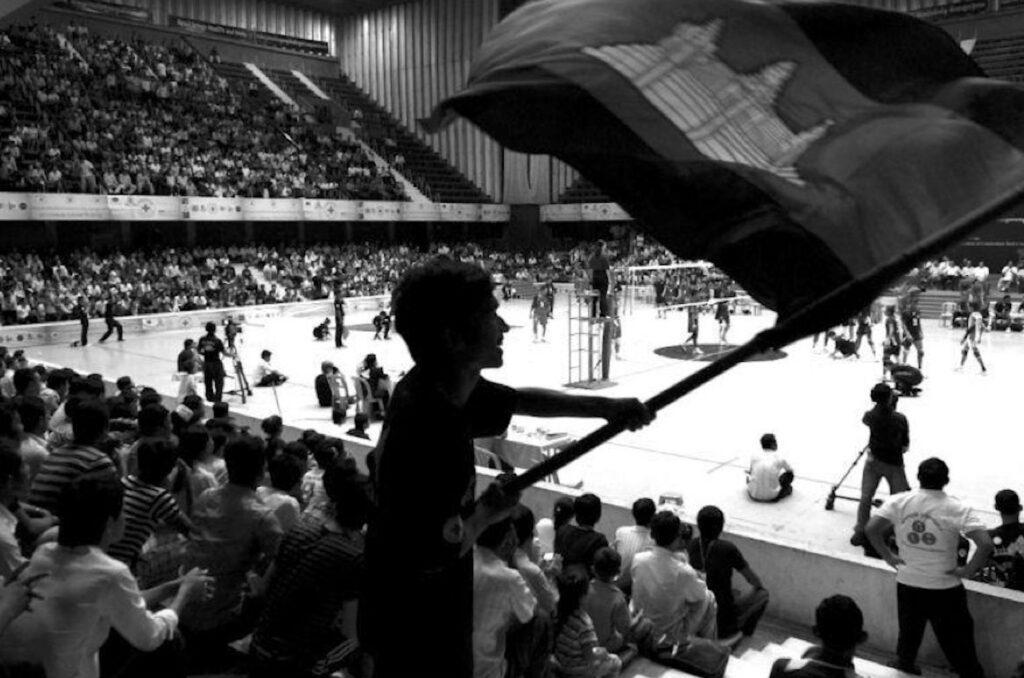 Figure 2. Standing Volleyball World Cup Finals in Cambodia. Picture courtesy of Barry Couzner, OAM.
The main reasons that standing volleyball stopped being a sport in the Paralympic games, was due to administrative and development issues. The International Paralympic Committee had set a minimum requirement for teams to have a minimum number of countries playing in the international tournaments from different parts of the world. As World ParaVolley (in those days it was called World Organisation of Volleyball for the Disabled – WOVD), did not meet that criteria, standing volleyball had to be removed from the programme. This has been acknowledged as a very sad day for the many standing volleyball athletes and officials.
The last known international standing volleyball competition was the 2011 World Cup in Cambodia. Since then, the version of standing volleyball that World ParaVolley has focused on is beach paravolley. The beach discipline is another excellent version of volleyball for people with physical impairments and if the history of standing volleyball is anything to go by, the game has the potential to reach a global audience.
---
Scores were created from the sum of the Final positions in all international competitions. Points were equal to the following; 1st: 25 points, 2nd: 18 points, 3rd: 15 points, 4th: 12 points, 5th: 10 points, 6th: 8 points, 7th: 6 points, 8th: 4 points (source: World ParaVolley Sitting Volleyball 40 years 1980-2020: commemorative booklet e-ISBN: 978-952-94-4074-0)
Quick Links:
World ParaVolley
International WorldParaVolley Day
2021 World ParaVolley Awards
2021 World ParaVolley Day Podcast